About Us
Message from our President:
Silvis Garden Club is beginning its 19th year. Many things have changed in those years. From a small group of 12 we now have over 50 members from all over the Quad Cities. We are a non-profit, 501c3 organization. The club works with the City of Silvis, Silvis Main Street, and the Silvis Business Association. Our volunteer efforts have helped Silvis in winning the governor's Home Town Award for two straight years.
At our monthly meetings, we learn about various topics from master gardeners, other speakers, and share ideas.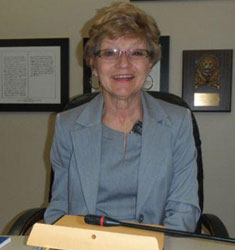 We host a Garden Walk and hold two plant sales each year. We conduct a Zinnia Princess essay contest for the Moonlight Parade. We have built and operate a state-of-the-art greenhouse where we grow vegetables and flowers for beautifying city spots. We also offer what we have grown for sale to the public during the months of April and May.
Most of all, we have fun! Please join us.
Kathy Hall, President
Officers:
President: Kathy Hall
Vice-President: Linda Eastman
Treasurer: Lisa Cox
Secretary: Noreen Bailey
Member-at-Large: Wanda Adams
Member-at-Large: Mike Bailey
Past President: Wanda Adams
Vision:
The Silvis Garden Club will participate actively in our global community by encouraging, promoting and developing interest in horticultural activity.
Mission:
To provide professional and supportive educational opportunities to people in the Quad City communities in the fields of horticulture and conservation. We will continuously seek to improve our products, processes and people.
External Resources
University of Illinois Extension
Iowa State University Extension and Outreach
Upcoming Events:
Monthly Meeting – Nov 12

No December meeting